Motorcycle Journeys Planning Board
Having never been on a motorcycle until 2006 I have some pretty specific goals. I would like to see all of the 48 contiguous states and Alaska, visit most of the Canadian provinces (okay - maybe not Nunavut), and as many Mexican states as possible.
Another goal is to get to as many of the US National Parks as I can, so a lot of my trip planning centers around those two goals. I wouldn't mind hitting a lot of the Canadian national parks too. I love nature and photography, so National Parks are the perfect place for both. I learned in the summer of 2009 that traveling to national parks by motorcycle and camping is the almost perfect way to go (the exception being if you hit a lot of rain).
Also on the wish list is to get out of North America and do some serious riding in other parts of the world.
2012 Plans
The plan this year is simple -- get on the road!
Natchez Trace, Southeast US, and Key West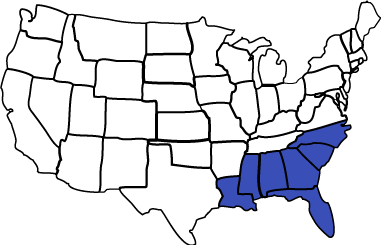 US and Canadian Rockies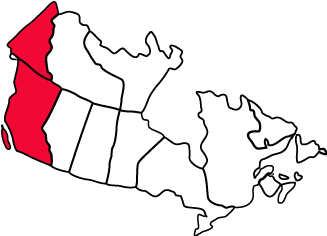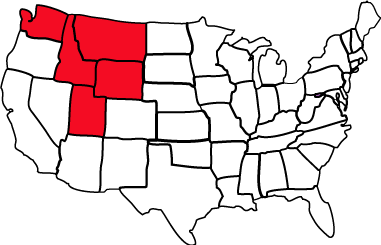 US States Visited So Far

Canadian Provinces Visited So Far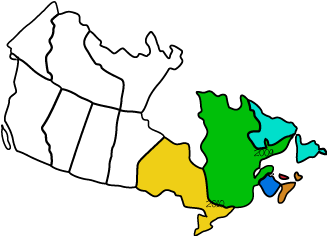 Mexico States Visited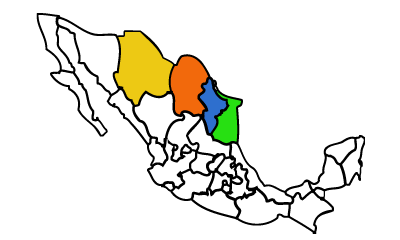 US National Park List

| Visited on Motorcycle | Year | Park | State |
| --- | --- | --- | --- |
| | | Denali National Park and Preserve  | |
| | | Gates of the Arctic National Park and Preserve  | |
| | | Glacier Bay National Park and Preserve  | |
| | | Katmai National Park and Preserve  | |
| | | Kenai Fjords National Park  | |
| | | Kobuk Valley National Park  | |
| | | Lake Clark National Park and Preserve  | |
| | | Wrangell-St. Elias National Park and Preserve  | Alaska  |
| | | Grand Canyon National Park  | |
| | | Petrified Forest National Park  | |
| | | | |
| | 2006 | Hot Springs National Park  | |
| | | Channel Islands National Park  | |
| | | Joshua Tree National Park  | |
| | | Kings Canyon National Park  | |
| | | Lassen Volcanic National Park  | |
| | | Redwood National and State Parks  | |
| | | | |
| | 2010 | | |
| | 2010 | Death Valley National Park  | |
| | | Black Canyon of the Gunnison National Park  | |
| | | Great Sand Dunes National Park and Preserve  | |
| | | | |
| | | Rocky Mountain National Park  | |
| | | | |
| | | Dry Tortugas National Park  | |
| | | | |
| | | Mammoth Cave National Park  | Kentucky |
| | 2009 | | |
| | | Isle Royale National Park  | |
| | | | |
| | | | |
| | 2010 | Great Basin National Park  | |
| | 2008 | Carlsbad Caverns National Park  | |
| | 2009 | Great Smoky Mountains National Park  | North Carolina, Tennessee  |
| | | Theodore Roosevelt National Park  | |
| | | Cuyahoga Valley National Park  | |
| | | Crater Lake National Park  | Oregon |
| | | | |
| | | | |
| | | | |
| | 2008 | | |
| | 2008 | Guadalupe Mountains National Park  | |
| | 2011 | | |
| | 2011 | Bryce Canyon National Park  | |
| | 2011 | Canyonlands National Park  | |
| | 2011 | Capitol Reef National Park | |
| | 2011 | Dixie National Forest | Utah |
| | 2011 | Natural Bridges National Monument | |
| | 2011 | | |
| | 2009 | | |
| | | Mount Rainier National Park  | |
| | | North Cascades National Park  | |
| | | | |
| | | Grand Teton National Park  | Wyoming |
| | | Yellowstone National Park  | Wyoming |
Canada National Parks

| Visited on Motorcycle | Year | Park | Province |
| --- | --- | --- | --- |
| | | | |
| | | | |
| | | | |
| | | Waterton Lakes National Park[G]  | |
| | | Wood Buffalo National Park  | Alberta/Northwest Territories  |
| | | | |
| | | Gulf Islands National Park Reserve  | |
| | | Gwaii Haanas National Park Reserve | |
| | | | |
| | | Mount Revelstoke National Park  | |
| | | Pacific Rim National Park Reserve  | |
| | | | |
| | | Torngat Mountains National Park  | |
| | | Riding Mountain National Park[F]  | |
| | | | |
| | 2009 | | |
| | 2009 | Kouchibouguac National Park  | |
| | 2009 | | |
| | 2009 | | |
| | | | |
| | | Nahanni National Park Reserve  | |
| | | Tuktut Nogait National Park  | |
| | 2009 | Cape Breton Highlands National Park  | |
| | 2009 | | |
| | | | |
| | | Quttinirpaaq National Park[E]  | |
| | | | |
| | | Ukkusiksalik National Park  | |
| | | Bruce Peninsula National Park  | |
| | | Georgian Bay Islands National Park  | |
| | | Point Pelee National Park  | |
| | | | |
| | | St. Lawrence Islands National Park  | |
| | 2009 | Prince Edward Island National Park  | |
| | 2009 | | |
| | | La Mauricie National Park  | |
| | | Mingan Archipelago National Park Reserve  | |
| | | | |
| | | Prince Albert National Park  | |
| | | | |
| | | Kluane National Park and Reserve[C]  | |
| | | | |
| | | | |
| Visited on Motorcycle | Year | Park | Province |
| --- | --- | --- | --- |
| | 2009 | Cape Spear Lighthouse National Historic Site | Newfoundland |
| | 2009 | Fortifications of Québec National Historic Site | Quebec |
| | 2009 | Fortress of Louisbourg National Historic Site | Nova Scotia |
| | 2009 | L'Anse aux Meadows National Historic Site | Newfoundland |
| | 2009 | Pointe-au-Père Lighthouse National Historic Site | Newfoundland |
| | 2009 | Port au Choix National Historic Site | Newfoundland |
| | 2009 | Red Bay National Historic Site | Labrador |
| | 2009 | Signal Hill National Historic Site | Newfoundland |
| | | | |